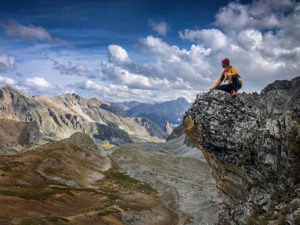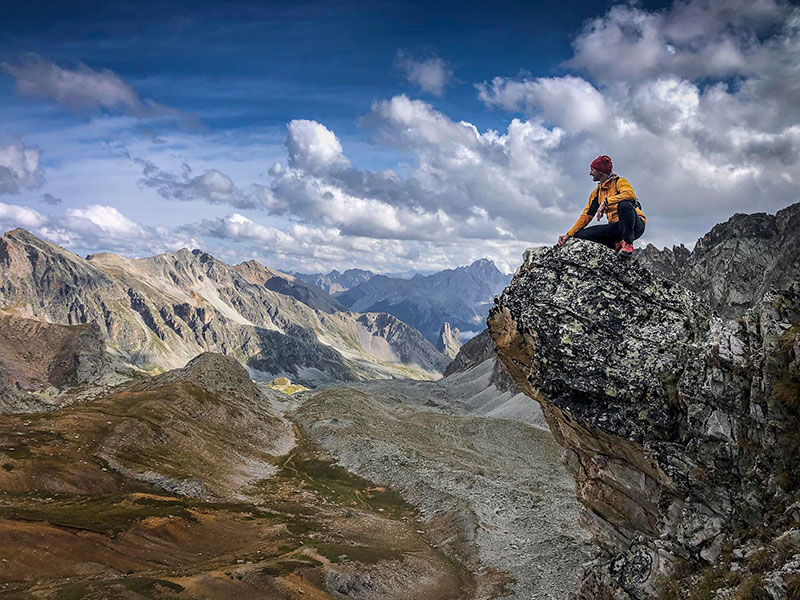 Born in the magnificent Burgundy region, it was at the age of ten that Fabien Dal Vecchio embarked with his family for a new life in the Ubaye Valley. Very quickly, they adapted to new landscapes and this environment that was unfamiliar to them until now: the mountains.
While their sunsets were visible until very late in summer, here in Ubaye and especially in autumn, the sun very quickly left to hide behind the sumptuous peaks culminating for some at more than three thousand meters in altitude.
Setting the alarm on your alarm clock at half past three in the morning to load the backpacks in the trunk and thus go camping all weekend long becomes a habit shared with the family.
Waking up at an altitude of more than 2700m in the early morning and starting to open your eyes to the beautiful surroundings of wide open spaces is gradually becoming an addiction.
Bearing witness to these landscapes animating his most distant dreams quickly becomes a necessity. Logically, the photo box finds a place in his hiking equipment. This formidable technical assistant allows him to interpret the mountain as he perceives it.
Over the years, like any passionate observer of natural environments, the gaze is refined and the rapprochement between the individual and his environment evolves towards an increasingly palpable intimacy.
It was at this moment that Fabien began to want to sublimate the way he perceived our beautiful Ubaye valley.