Conferences of Saturday September 23, 2023
Auditorium of "la Bourse", place d'Armes
SATURDAY 11:30 a.m. Jean-Michel Lenoir
The quest for beauty in landscape photography
Through his photos of refined landscapes, Jean-Michel LENOIR tirelessly pursues his quest for beauty that you can admire at the SPW with his exhibition "Elements" which is an immersion in a dream vision of nature, punctuated by its changes of creative states. lights and atmospheres sometimes serene, sometimes dramatic. When the purest lines and colors lead to the sources of wonder. From the peaceful pastel-coloured beaches of Scotland, to the spellbinding fjords of Scandinavia, wherever the elements express themselves, beauty and purity offer a new face to a transfigured nature. Fleeting moments of mindfulness and humility, where time seems suspended by the force of the present moment.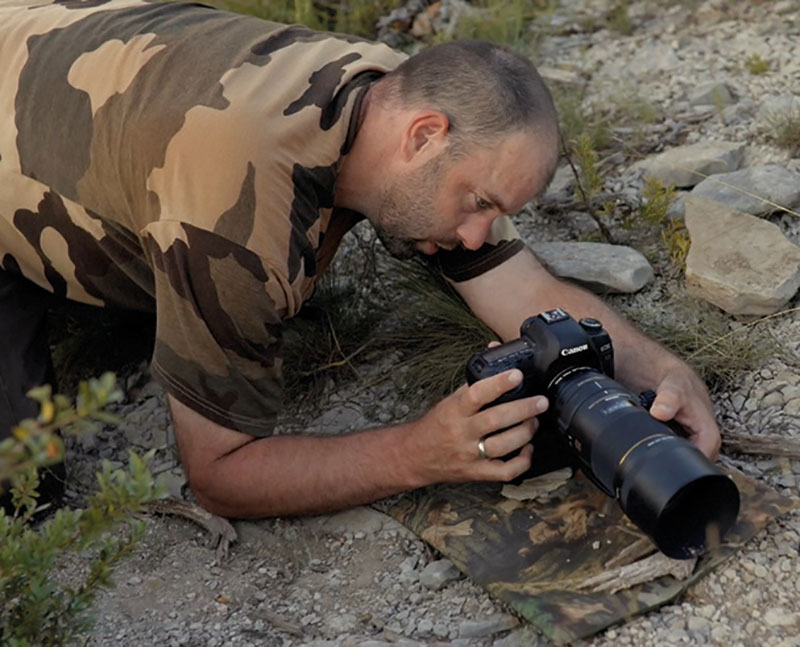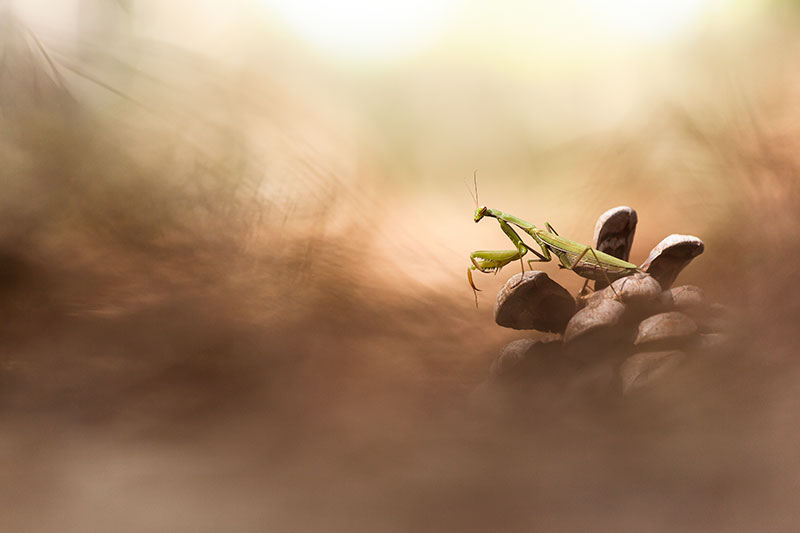 SATURDAY 1:30 p.m. Patrick Goujon
The art of proxiphotography
Illustrated conference on the practice of this photographic art. This lecture is not a slide show.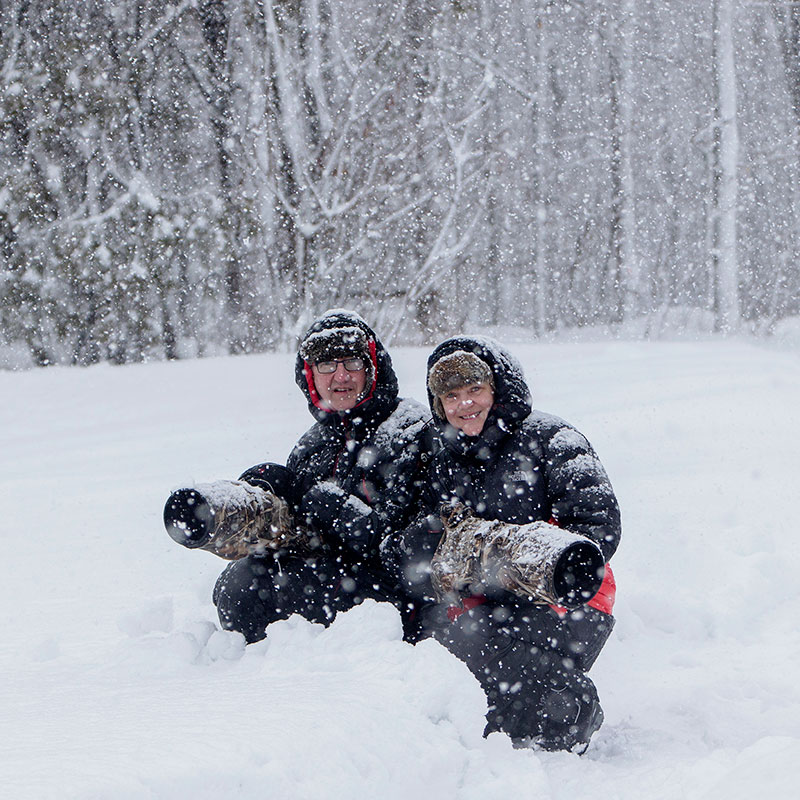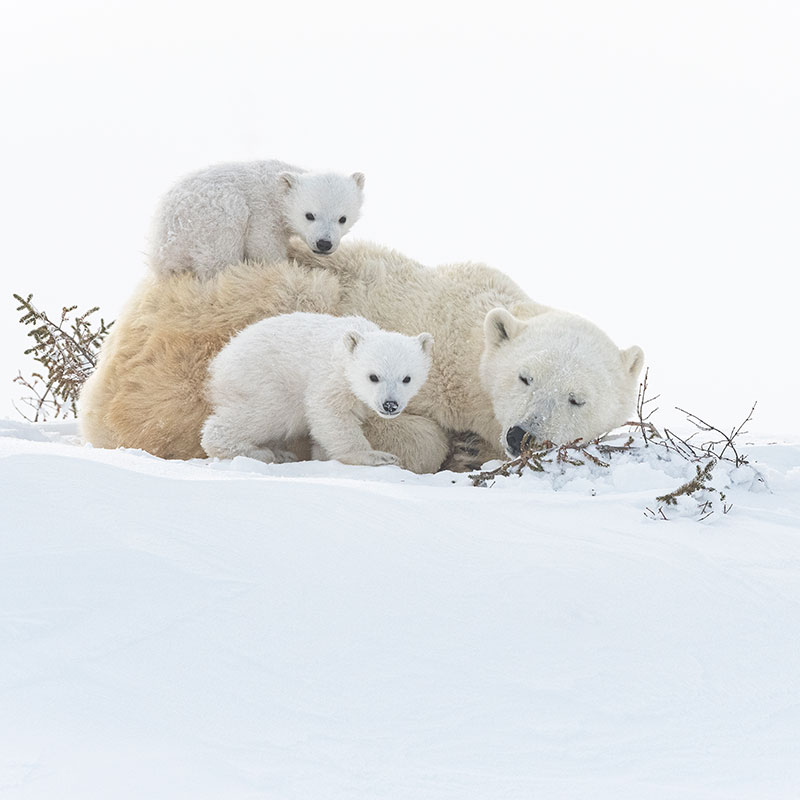 SATURDAY 2.30pm Bruno and Dorota SENECHAL

Screening of the film WHITE on WHITE + discussions
Dorota & Bruno Sénéchal, animal photographers and great travellers, specialists in polar and cold regions, present us with this new exhibition, wonderful adventures of animal life. In the North, everything is white: snow, ice, animals, birds... This exhibition represents 10 years of expeditions in extreme conditions in the Arctic regions, in search of emblematic species, in white fur and plumage on the snow and ice: Polar Fox, Snowy Owl, Polar Bears, and the birth of Harp Seals on the pack ice. All these animals have one thing in common, a tremendous ability to adapt, in order to survive in the most hostile environments of our planet.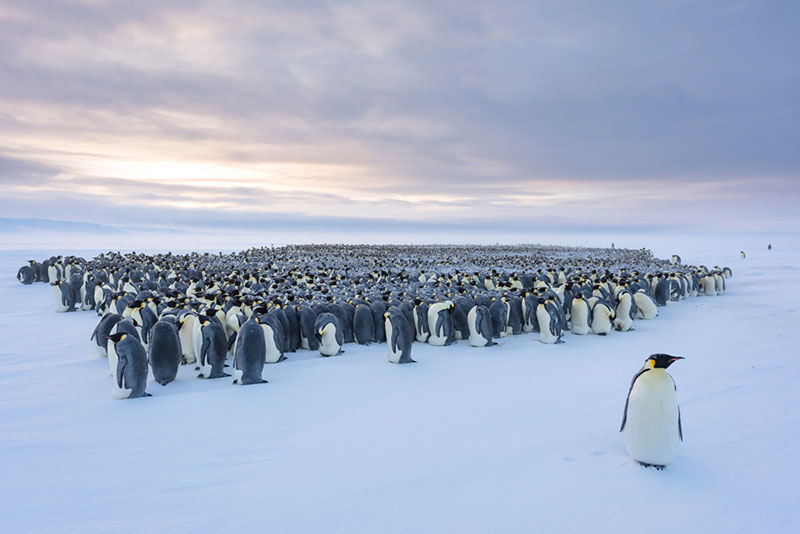 SATURDAY 3:30 p.m. Stefan Christmann
Conference in English with simultaneous translation into French with headphones
PENGUINLOVE - A bond for life
When Stefan wintered in Antarctica for the first time in 2012 he immediately fell in love with the neighbors of his research base Neumayer-III. The 10,000 emperor penguins of Atka-Bay.
Whenever possible he would spend his free time on the Antarctic sea ice in order to observe and document the lifecycle of these magnificent birds. Being exposed to the extremely harsh weather conditions of the icy continent, he wondered why a bird that cannot fly, walks funny and always looks grumpy, could live in an inhospitable environment like Antarctica.
It was during 2017, when Stefan returned to Atka-Bay as an expedition photographer and camera assistant for the BBC, that he finally understood why. Being out in the field even more than before, he noticed, that all of the penguins' actions during their yearly cycle had one thing in common: they were based on strong bonds. Bonds of the emperors to their environment, bonds to their mate, bonds to their chicks and even bonds to all of the other birds in the colony.
PENGUINLOVE is a word which Stefan invented to describe these deep and honest relationships, which enable emperor penguins to not only live in Antarctica, but even to create new life in a place where many think life cannot not exist. It might not be a bond for a lifetime between individual couples, but certainly a bond for the creation and the of preservation life - and up to this day still the most magical thing Stefan has ever witnessed.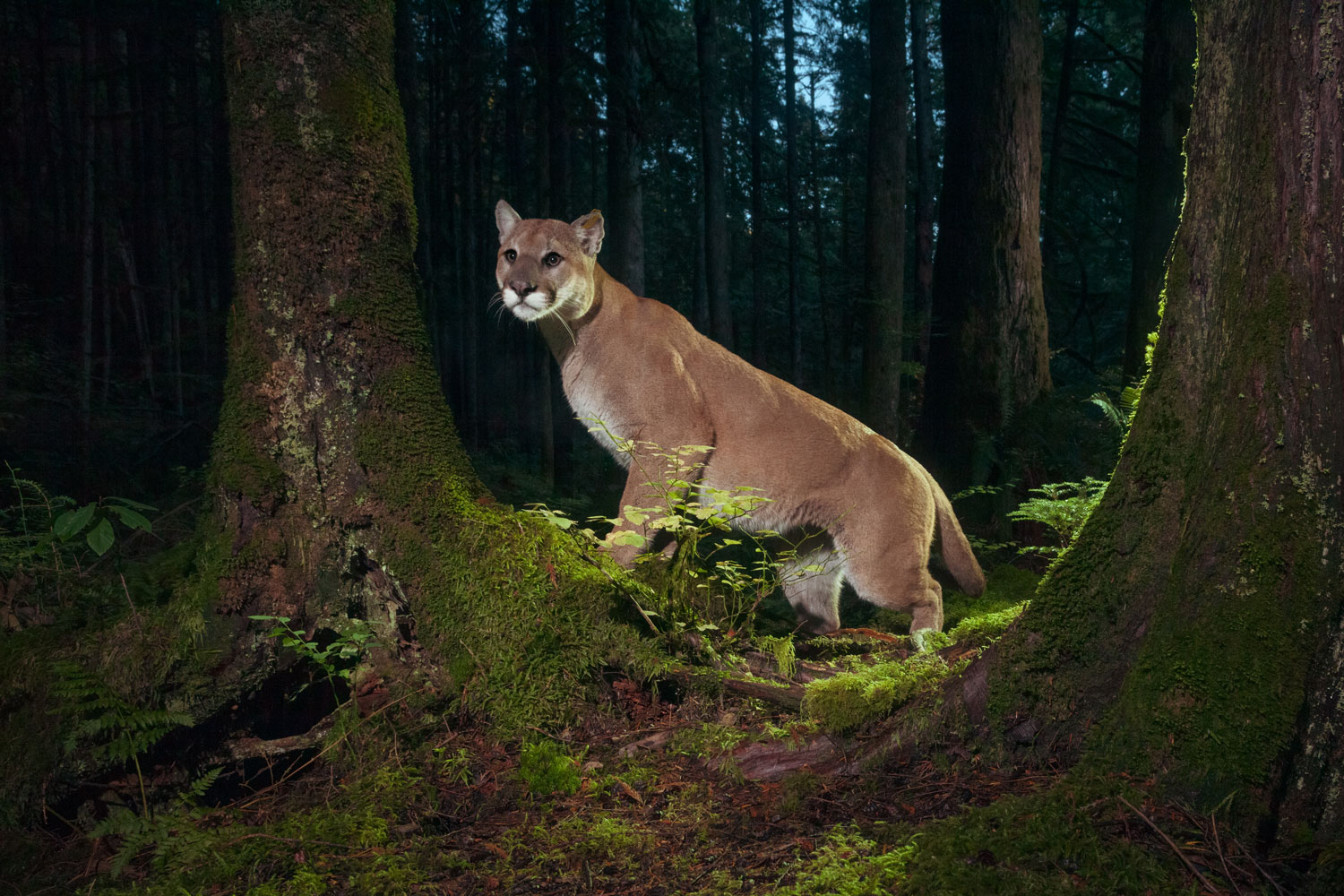 SATURDAY 4:30 p.m. Jess Findlay
Conference in English with simultaneous translation into French with headphones

The owls of British Columbia, and my experiences in the field with them
Jess was born and raised just outside Vancouver in Burnaby, British Columbia, an area rich in biodiversity, and it didn't take long for him to develop an interest in nature. He spent his childhood hiking and birding with his family throughout the Pacific Northwest.
Each year Jess spends countless hours, both at home and in the field, researching his subjects and exploring wilderness areas. Each image in this exhibition is the result of considerable effort and care.
In 2011, Jess was awarded the International Youth Photographer of the Year by Nature's Best Photography, which inspired him to persevere. Since then, he has won several awards, including the prestigious Wildlife Photographer of the Year competition.
Cette conférence et exposition vous est présentée avec la collaboration de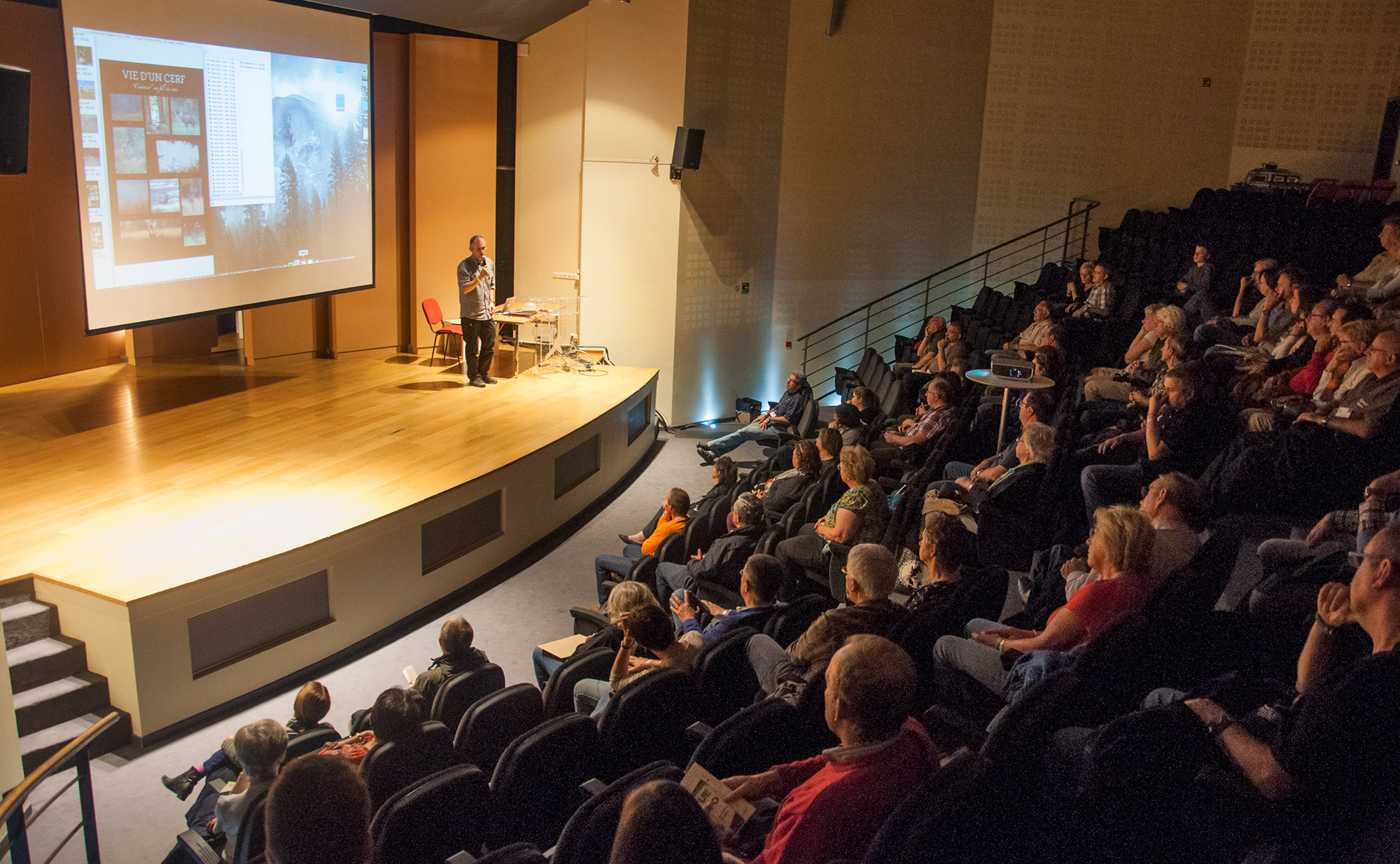 SATURDAY 6:30 p.m. Photo Exhibitions Aves
Prize giving for the Emotion'Ailes competition

Come and discover the photos selected for the 21st Emotion'Ailes competition organized by the Expos Photos Aves.
Lectures for Sunday, September 24, 2023
Auditoire de la Bourse, place d'Armes
SUNDAY 11:30 a.m. Yves Fagniart
Unfortunately, this screening cannot take place for reasons beyond our control.
Yves Fagniart will be present throughout the weekend. You will be able to meet him and chat with him in the North Cape (SPW)

Screening of the film TUNDRA + discussions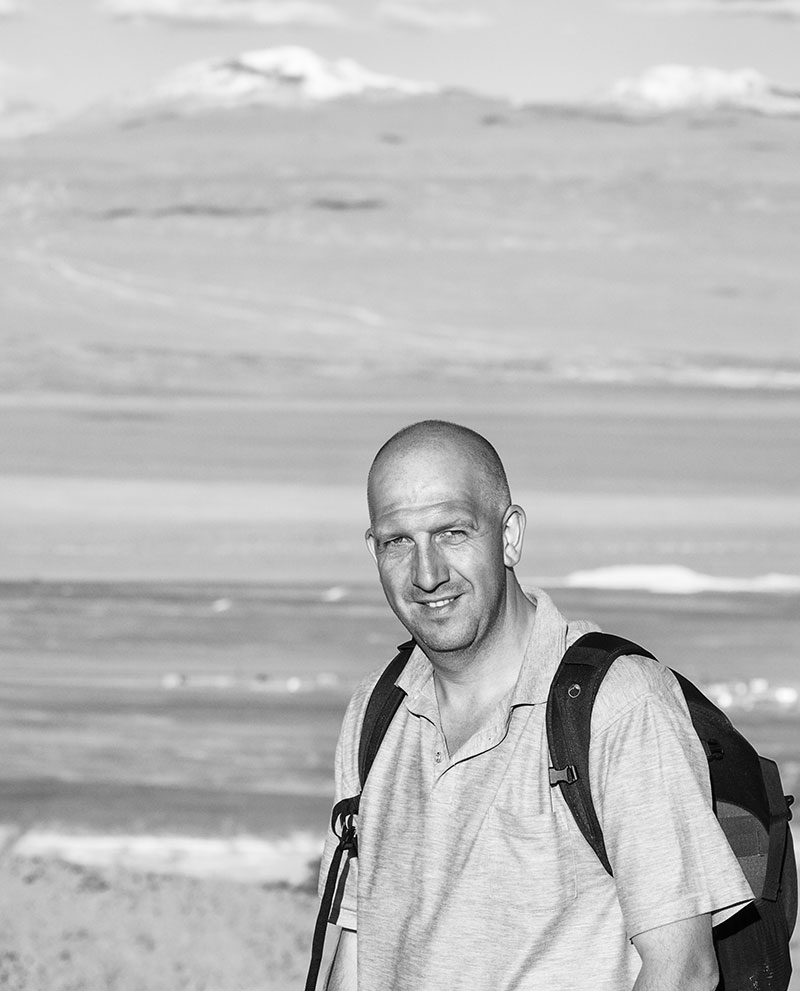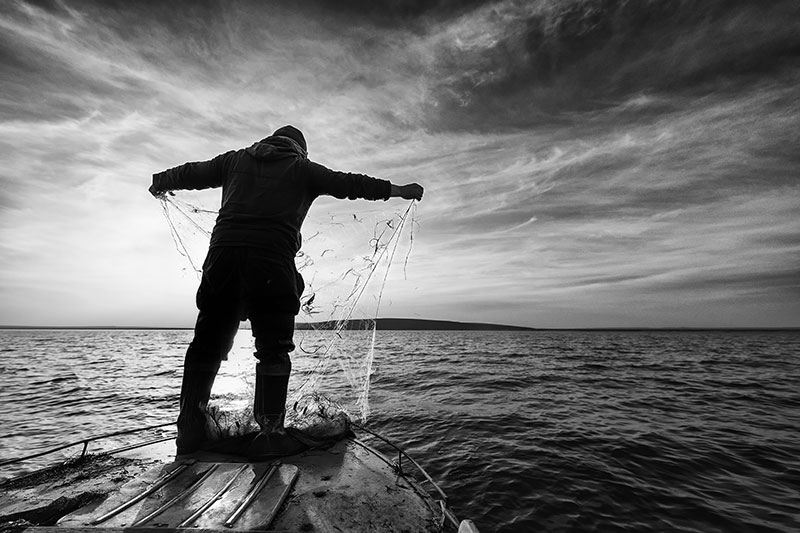 SUNDAY 1:30 p.m. Etienne HUBIN
ARAL, tears of salt

Rusty boat carcasses in a salt desert, the last witnesses of one of the most serious ecological disasters of our time. In the heart of Central Asia, the Aral Sea continues to disappear, victim of blind political decisions, favoring profit at all costs. An exhibition to testify, so as not to forget the drama that is being played out there, in silence, out of sight.
Black and white has become obvious: black, like rusty carcasses, white like the salt that spreads everywhere, transforming one of the most fish-rich seas in the world into a salt desert where nothing grows. And all this through the sole fault of man!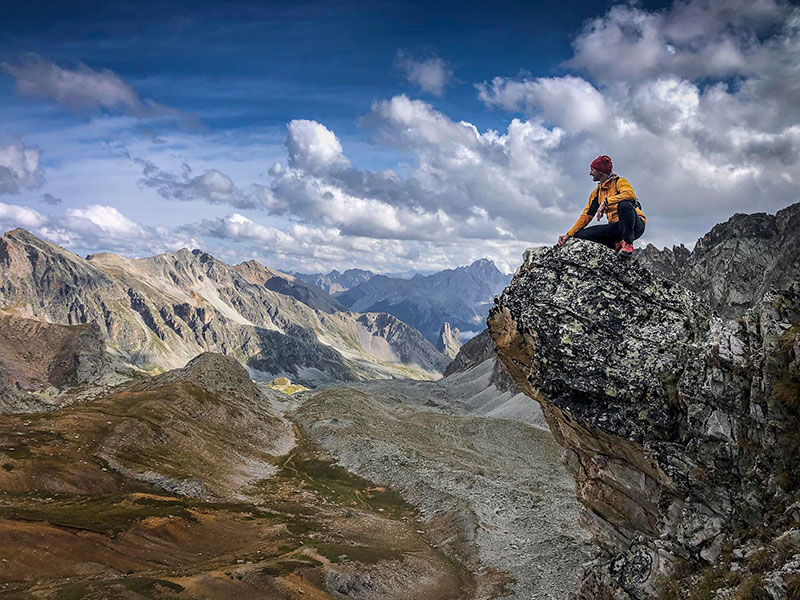 SUNDAY 2:30 p.m. Fabien Dal Vecchio
Journey of a landscape photographer
Born in the magnificent Burgundy region, it was at the age of ten that I embarked with my family for a new life in the Ubaye Valley. Very quickly, we adapted to new landscapes and this environment that was unfamiliar to us until now: the mountains.
While our sunsets were visible until very late in summer, here in Ubaye and especially in autumn, the sun very quickly left to hide behind our sumptuous peaks culminating for some at more than three thousand meters in altitude.
Setting the alarm on your alarm clock at half past three in the morning to load the backpacks in the trunk and thus go camping all weekend long becomes a habit shared with the family.
Waking up at an altitude of more than 2700m in the early morning and starting to open your eyes to the beautiful surroundings of wide open spaces is gradually becoming an addiction.
Witnessing these landscapes animating my most distant dreams quickly becomes a necessity. Logically, the photo box finds a place in my hiking equipment. This wonderful technical assistant allows me to interpret the mountain as I see it.
Over the years, like any passionate observer of natural environments, the gaze is refined and the rapprochement between the individual and his environment evolves towards an increasingly palpable intimacy.
It was at this moment that I started to want to sublimate the way I perceived our beautiful Ubaye valley.
SUNDAY 3:30 p.m. Martin DELLICOUR

The forest that planted trees
Commented screening in the extension of the exhibition. It is an enthusiastic plea for a living Ardennes forest.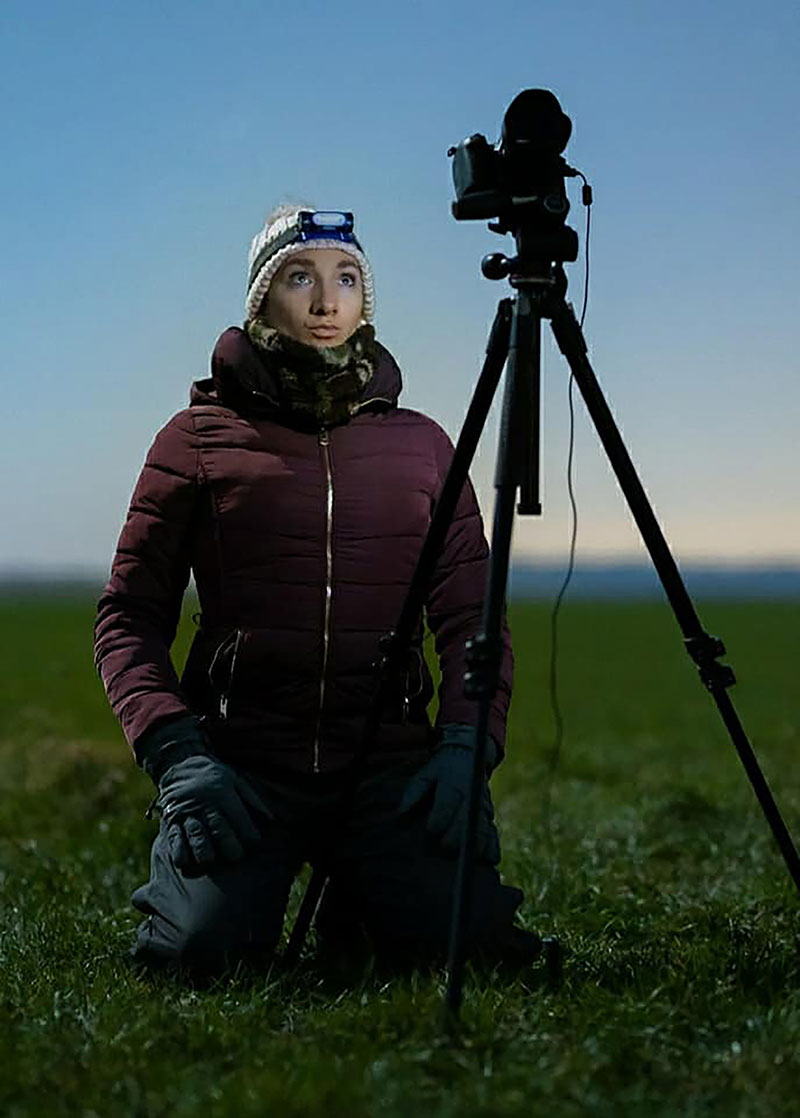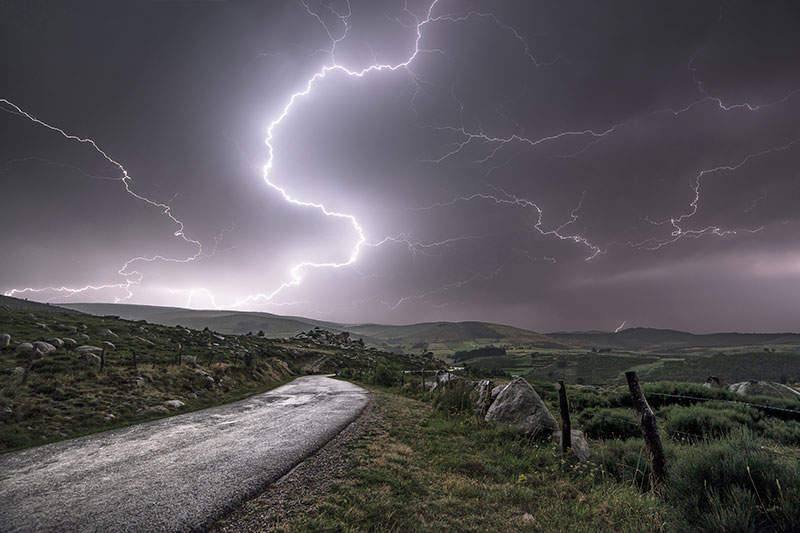 SUNDAY 4:30 p.m. Lauriane GALTIER
Storm tracking, how does it work?
His photo prints that can be found on the covers of novels, such as for the famous writer "Bernard LARHANT". Lauriane exhibits her photos throughout France and abroad in galleries and at well-known events, such as the international photo festival of Montier en Der and Phot'Aubrac, bringing together tens of thousands of spectators each year. She was the first storm photographer in France to have had the chance to exhibit her paintings at the Mont Aigoual meteorological observatory (Météo France). This observatory was the last inhabited in Europe, and a hotspot for climate change. Lauriane has also participated in several book publishing collaborations, on behalf of departments, communities, as well as for the Cévennes National Park, where she worked for the release of the superb book "Nuit Des Cévennes". A joint edition of the Cévennes National Park – Rouergue editions. The Cévennes National Park became, on Monday August 13, 2018, the 13th site recognized as an "international dark sky reserve" by the International Dark Sky Association (IDA).
Welcome to his photographic universe!