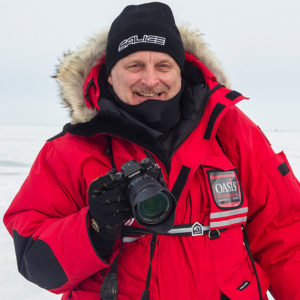 Marco is a wildlife and travel photographer: he devotes great attention to light in his shots, to composition as the narration of a story, and he spends little time on post-production. His photographs are used for nature and travel books around the world, and are published by periodicals such as National Geographic, Nature Images, Nature Best, Outdoor Photographer, Asferico, Natura e Oasis, and Go Nordic.
In just the past three years, he has received over 150 prizes and awards on an international level, such as the National Geographic Prize, Wildlife Photographer of the Year, Travel Photographer of the Year, European Wildlife Photographer of the Year, Hasselblad Awards, Nature Best, Outdoor Photographer of the Year, Glanzlichter, Big Picture and BioPhoto Contest. His photographs have been exhibited in Washington, San Francisco, London, Cologne, Singapore, Saint Petersburg, Moscow, Dublin and Tokyo, and in Italy's most important cities and museums. He has visited seventy-four countries. Marco writes and publishes articles in the periodicals Oasis, Natura, Asferico and Image Mag, and in English and German for the magazine Go Nordic.
Marco was nominated the  "Italian Author of the Year" for 2017, with publication of a monograph on his work as a photographer. In 2016 he published The Lord of the Arctic, on polar bears and their habitat. The book features a preface by the WWF and the Italian Arctic Museum..
Marco is an X photographer Fujifilm, testimonial and tester for the prestigious brand.
He accompanies small groups of photographers to the most remote corners of the world for photography expeditions and trips: www.compagnidiviaggio.com
In 2015 he founded the Academy of Photography, www.accademiadifotografia.it  , which offers courses and photographic itineraries for aficionados of this enthralling art. The courses are held for the Wildlife Photographer of the Year Association, for countless photo clubs and associations, and for Fujifilm.
marco@photoxplorica.com