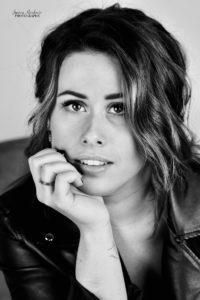 "My paintings are only the reflection of my deepest emotions".
It was following a violent attack that Manon found refuge in drawing and then, a few years later, painting. At 21, she drew her first hyperrealistic portrait then at 24, she began painting which was for her, her life therapy. Chance has nothing to do with the choice of animals. They have a presence, a power and a force by their glances, their attitudes and their movements.
"I try to extract this rage that I have in me through my works, while keeping the beauty and the tenderness of the animal".
Two years later, the young artist seems to have found her place. Surrounded by ink so nothing rubs off.